Does my website comply with AVG legislation?
Yes, soon you will. Reservato makes sure your website is fully compliant with legal requirements. Show that you respect your customers' privacy and protect their valuable data.
✓ Within 1 day you will be compliant
✓ Avoid high fines
✓ Includes separate page with cookie policy & privacy policy
✓ Good influence on Google ranking
What does your company need to comply with under the AVG?
Step 1.
Cookie notification
Every website uses cookies. Every business is required to let visitors know what cookies are used. A visitor must also consent to cookies and be able to change consent at any time. Below is an example of our cookie notice.
Step 2.
Cookie Policy
There should be a clear cookie statement on your website. Do you use only necessary cookies (technical and functional)? Or also statistical and marketing cookies? We can help you fully automate your cookie policy. You get a cookie policy page so your visitors can adjust their settings at any time.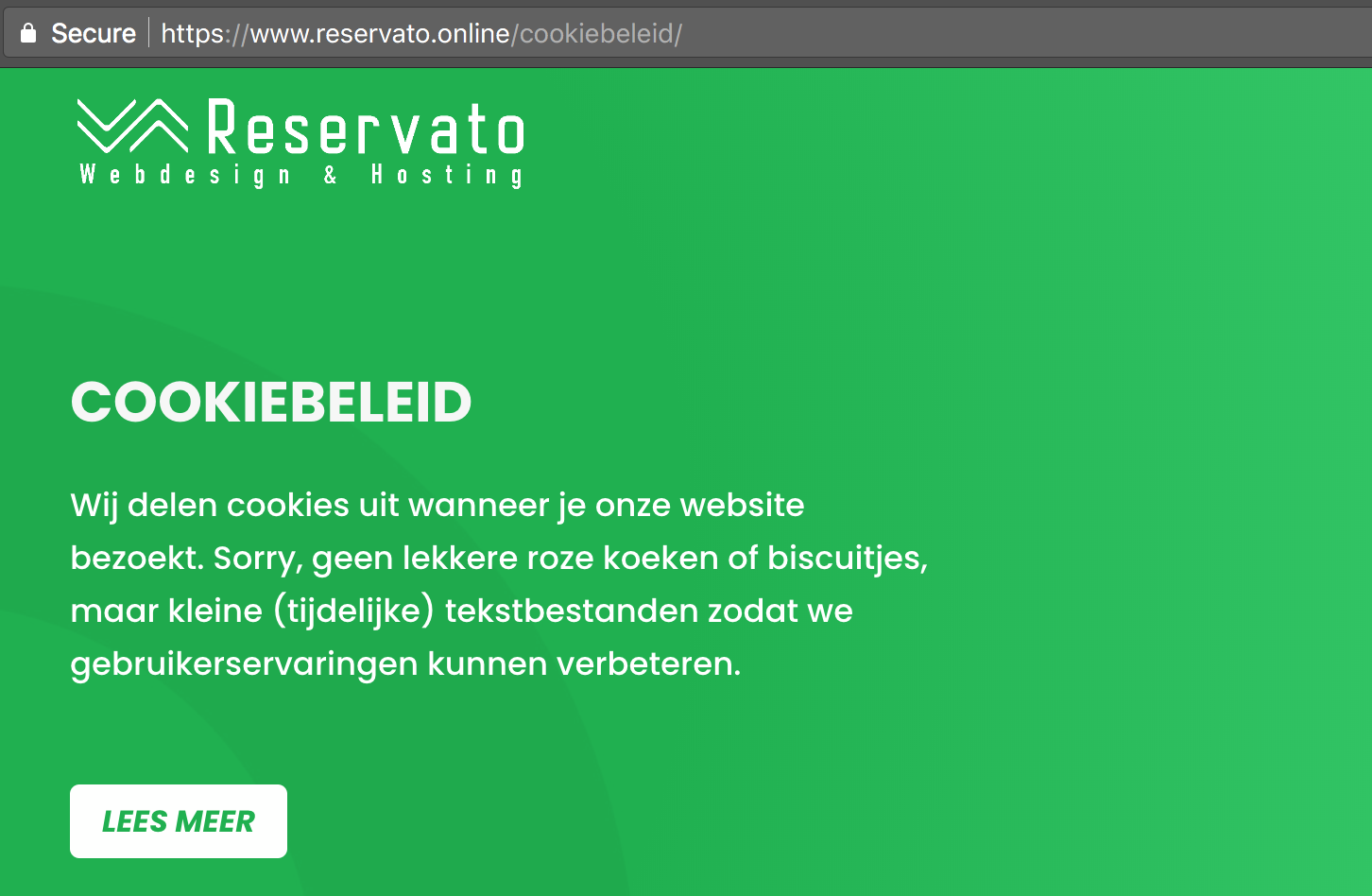 Step 3.
Privavy Statement
The AVG law requires every company to disclose how it handles personal information. You state this in a privacy statement. You must also let visitors know how they can view, change or remove data. Don't have a privacy statement yet? Let us help you! The last thing you want is to get a large fine!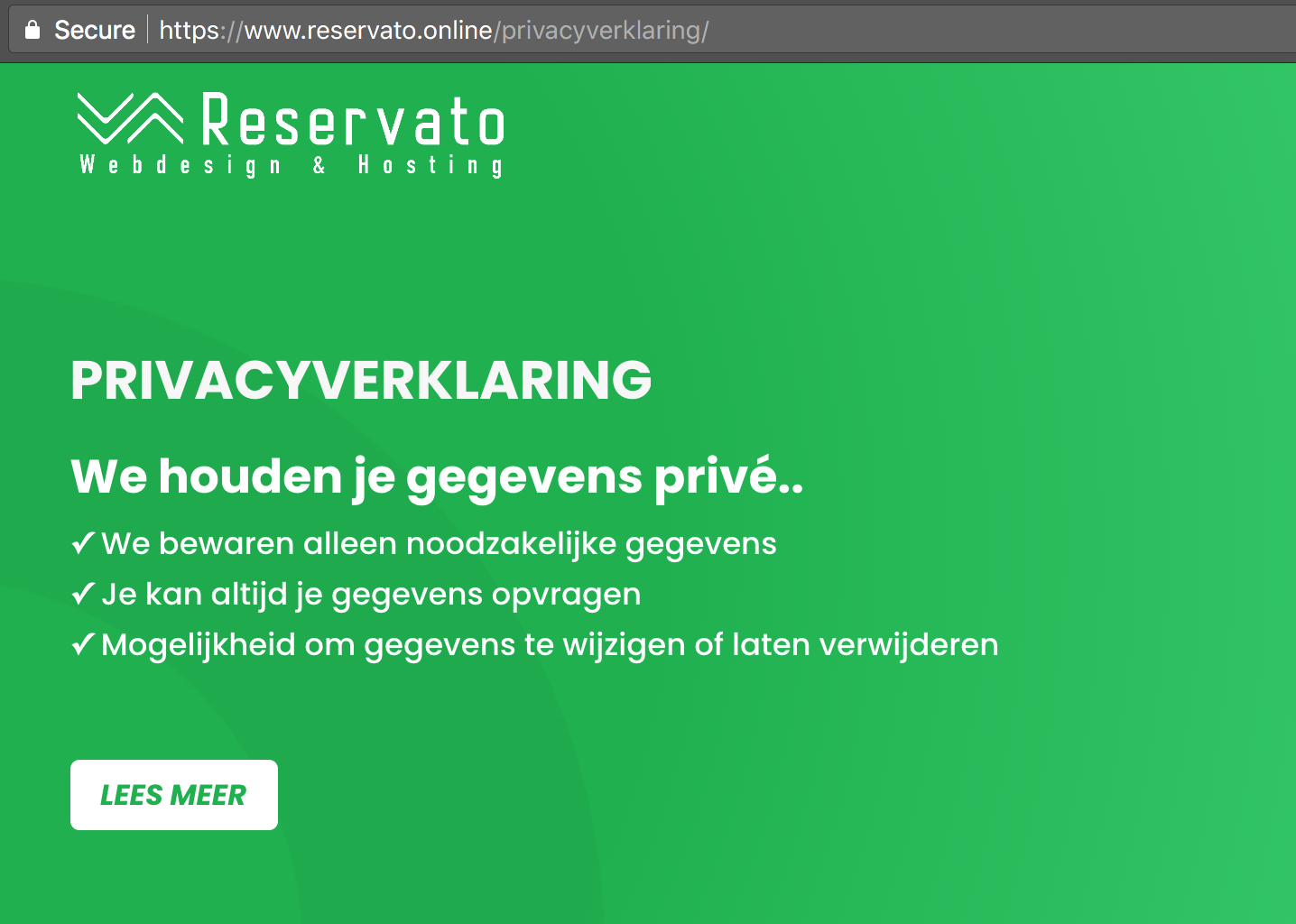 Security measures: hosting, maintenance & security
If you store contact information through your Web site, it is important that you have security measures in place. An SSL certificate alone is not enough. Suppose it ever goes wrong and your website is hacked, then you must be able to prove that you have worked seriously on your security. Have you suffered a data breach? You are then obliged to inform your customers and report this so that customers can take measures.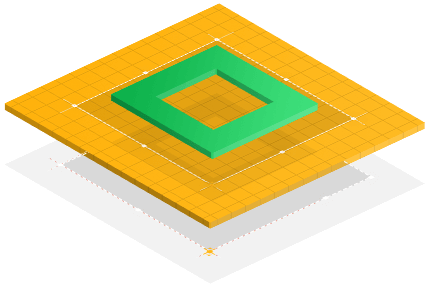 The AVG legislation and implementing it is unfortunately not that easy
We are happy to help you make the right choice. Leave your name and phone number and together we will discuss the possibilities to get you there as soon as possible. Free and without obligation, of course.
Have Website Made AVG Proof
.
* After completing this form, we will contact you by phone.
Within 1 day you will be AVG compliant
Includes cookie policy & privacy policy
No more worries about the AVG
Clear. This is what we need.
Choose the package that is appropriate for you.
✓ You provide present tools
✓ You check Google analytics
✓ Preventing high fines
✓ O ptimized for Google
✓ Separate page privacy policy
✓ S eparate page cookie policy
✓ Fast online!

✓ You comply with the legislation
Advanced
We arrange everything
✓ We go through present tools
✓ Full control Google analytics
✓ Preventing high fines
✓ O ptimized for Google
✓ Separate page privacy policy
✓ S eparate page cookie policy
✓ Fast online!

✓ You comply with the legislation