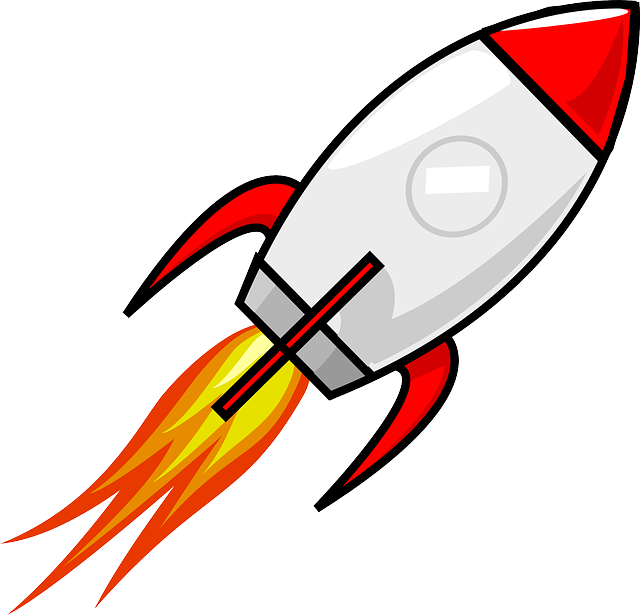 DEdicated Landing Page. More Conversions with Your Google Ads or Facebook Campaigns.
We make Pay-per-Click (PPC) campaigns extremely successful by building good landing pages.
We increase your results - guaranteed!
Want to have a landing page created? Use our expertise to design an effective landing page. After the design, we'll build your landing page and help you optimize by a/b testing to ensure maximum results.

Boost Effect
Our landing pages are designed/designed for 1 specific purpose. To achieve higher conversion rates and generate more business for you.

Improving Your ROI
Our proven model for optimization through a/b testing ensures a great effect on your landing pages. It's very simple - more leads with current traffic.

Quick Result
Together we define the goals. We write the copy, design and launch landing pages so you can focus on growing your business. Let's make it happen!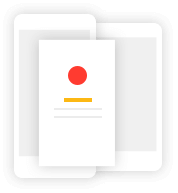 PPC campaigns simply work better with campaign-specific landing pages

.
Your Web site is designed to give an overall impression of your company. Landing pages are basically there for 1 purpose only: Conversions. By removing navigation and other distractions, you can much better present your unique selling proposition to your target audience for a specific campaign.
Our Process - Conversion Optimization
.
Use our expertise to design an effective landing page. After the design, we'll build your page and help you optimize by A/B testing to maximize results.

1. Goal Setting
Step 1 is to determine the goal. For example, this could be that you want to generate more leads or newsletter signups. We use your current conversion rate and growth as a measure of success. No bullshit, just hard numbers!

2. Designing & Building
Step 2 is creating the landing page. We write the copy, design your page, build and implement it on your website. All you have to do is focus on managing your new leads. Don't have a good system for this yet? No problem! We are originally a well-oiled sales machine!

3 Testing & Improvement
Step 3 is where the magic starts. We always create 2 versions of your landing page so we can A/B test. We do this to find the best performing one. Once we find that one we create another one.
Getting the right traffic on your landing page ensures extreme results
.
Your landing page will only convert if you send the right traffic to it. To make sure our success formula works, we always perform an analysis based on your current Google Ads campaign to see if it is set up properly.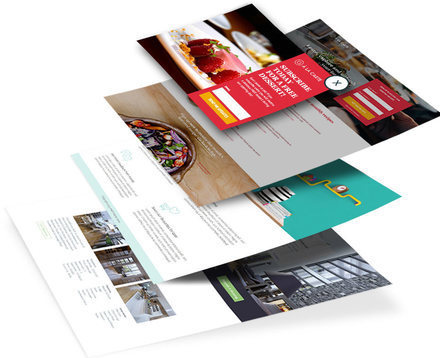 Frequently Asked Questions.
If you still have questions after reading this landing page, you will find the most frequently asked questions below. Can't find your question here? Let us know so we can include it on our landing page.
What are landing pages?
A landing page is a dedicated, campaign-specific web page that prompts your visitors to complete a marketing goal or call to action.
How can landing pages improve our marketing campaigns?
Landing page produce better campaign results and higher conversion rates because they drive one specific action. The focus for the visitor is not distracted by unnecessary information so they are directed to the ultimate goal. These pages are different from your current web pages because they are not a page to just share information (like your website) but to convert. Landing pages also give you more control over your marketing funnel (A/B testing). As conversion optimization specialists, we set up campaigns that your target audience is guaranteed to respond to. We build extremely well-converting landing pages. We perform A/B testing and continuously improve so you get more conversions.
Why have my landing page created by Reservato?
Whereas many online agencies specialize in Pay-per-Click campaigns (PPC), our company specializes not only in securing the most relevant ads but also in conversion optimization and A/B testing. By creating variations of landing page, we find which combination of elements bring you the most qualitative leads. Every month.
A typical agency tries to get more advertising budget out of you so that more traffic is generated to your website and campaigns. We use a combination of PPC traffic and extremely persuasive landing pages - tested to get your audience to make more conversions - to increase your ROI.
What's the catch?
We are all sensitive to nice offers but in this case there are no snags, what you see is what you get". Should your conversion rate not increase with our new landing page, you will get your money back immediately. Good friends😊!
I don't have a website yet but want a landing page, is this possible?
This is of course possible. We are very curious about your business and ideas. Please use our
contact form
to let us know what we can do for you.
I still have very little traffic on my website, is a landing page even necessary?
Even with few visitors, you always need a good landing page. It's very simple. Without a good page, you will never get quality leads. Do you want more leads but also more visitors? No problem, we are happy to help you with this!
I would like to use my own house style. Is this possible?
We do not want to change anything about the identity of your company unless we feel that your current corporate identity does not fit within our formula. We will always give honest advice because honesty lasts the longest.
Does it matter what CMS system I use?
We build only in Wordpress. This is due to the many applications and endless possibilities of this great CMS system. We can start on any wordpress page with 1 click; no DNS records, CNAME or hosting adjustments needed.
Lets make it happen!
Higher conversion pecentages on your landing page?
When we help you build your landing pages, you are guaranteed to get more leads.